Fiche Technique / technical rider Duo Thézé-Vandenabeele (and Duo + guest)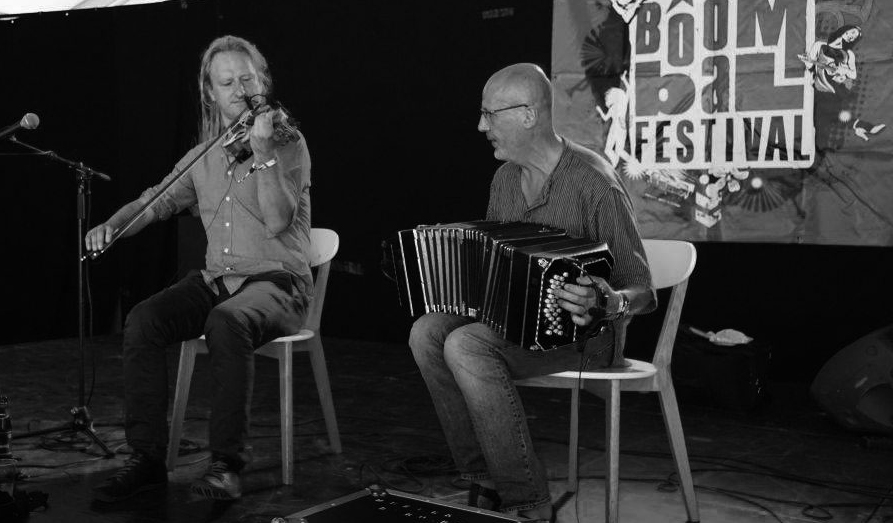 Le DUO THEZE-VANDENABEELE est né en Estonie en 2005, à l'initiative du trio vocal estonien composé de Hedvig Priimägi, Leanne Barbo et Kati Valk, pour une série de concerts rassemblant les trois chanteuses, un bandonéon et un violon.
Entre le violon de Wouter et mon bandonéon, l'équilibre et la spontanéité des idées ont immédiatement été trouvés.
Plaisirs et libertés de la musique, pour l'écoute et pour la danse.
Pour en savoir davantage sur : Wouter Vandenabeele
The DUET THEZE-VANDENABEELE is born in Estonia in 2005, on the initiative of the vocal Estonian trio Hedvig Priimägi, Leanne Barbo and Kati Valk, for a series of concerts with three singers, a bandoneon and a violin.
Between Wouters' violin and my bandoneon, the balance and the spontaneity of the ideas were immediately found.
Pleasures and liberty of the duet, dedicated to listeners and dancers.
Have a closer look on Wouters'page : Wouter Vandenabeele
---